Skip to content
Skip to navigation menu
YC1U Series
IDEC offers a series of IEC-style contactors and starters, YC Contactors. These contactors feature weld-resistant silver alloy contacts, giving them a higher level of reliability and an extra long life. Contacts are also Cadmium-free for environmental safety.

YC overloads feature bimetallic thermal overload relays directly mounted to the contactor.
The contactors include a full range of accessories. That include top and side mount auxiliary contact blocks, coil surge suppressors, timers and more. A mechanical interlock accessory can be used when mounting two contactors for a reversing motor, to prevent both sets of contacts closing at the same time.
Key Features: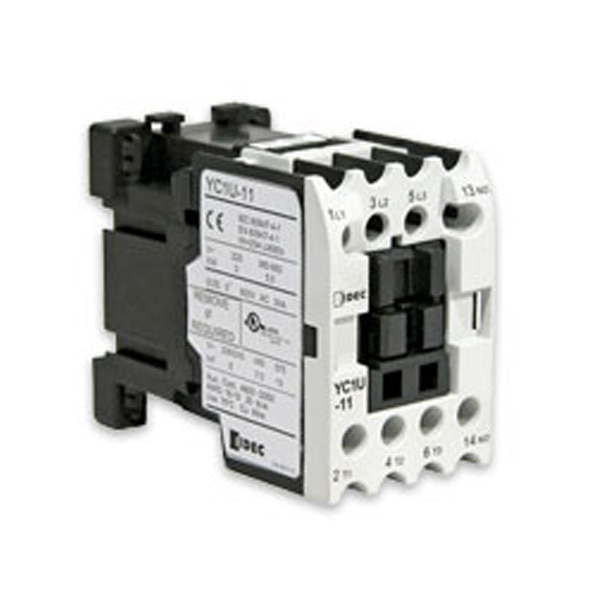 Approvals and Standards
Catalogs & Brochures
Approvals and Standards
Catalogs & Brochures