Skip to content
Skip to navigation menu
LH Series
Expanding our current LED offerings, IDEC introduces a new line of Surface Mount Indicators, the LH series of LED Spider Lights. These slim andstylish LEDs are best for mounting on the surface of equipment or panels, maintaining excellent visibility from the front and the side!

LH spider lights can be used in various applications that do not have space behind the panel. These include robotic arms, product picking, door monitoring and other applications where customers can use dual-color pre-wired LED spider lights rather than drilling two 22mm holes to mount two pilot lights.

Offered in seven bright colors, these 24V AC/DC Spider Lights maintain an impressive 50,000 hour lifespan while consuming low levels of energy. A red/green two-color alternate illumination is also available giving customers a 2-for-1 option.

Not only that, but these lights can easily be customized. Legends, symbols or even company names can be printed on marking film for the flat type to personalize lights.

LH Series of lights are UL listed, CE marked and TUV rated. All Spider Light are also IP67 and Type 4X rated for protection against exposure to water or oils. LH Spider Lights are available with 1m, 3m and 5m cables.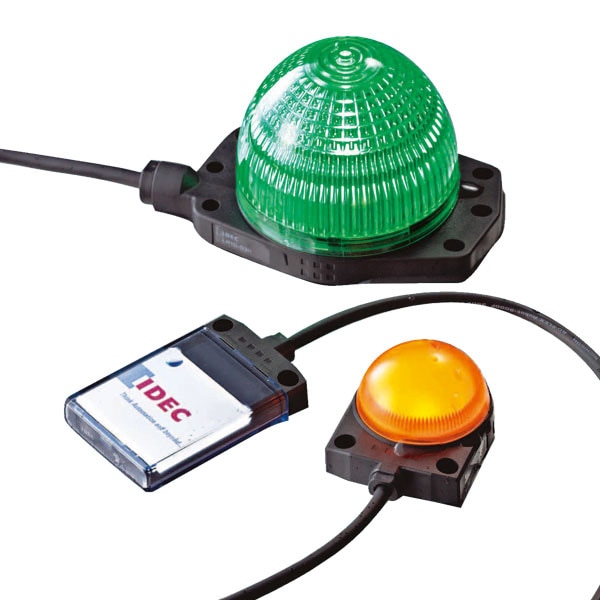 Instruction Sheet
Catalogs & Brochures
Instruction Sheet
Catalogs & Brochures