Skip to content
Skip to navigation menu
Stepper Motor and Drive
The ISMD23 Size 23 Integrated Stepper Motor + Drive package combines value driven pricing and simplified installation in a dynamically matched drive-to-motor package that optimizes a wide range of industrial automation applications.
Powerful 3.4 amp stepper drive technology has been designed into this package to achieve a space-saving design that delivers outstanding performance.
Simplified installation begins with configuration software that allows you to configure the current level, the idle current amount and the steps per revolution over an RS232 serial link from your PC.
While the ISMD23 size 23 Integrated Stepper Motor + Drive is configured over a serial link, motion is controlled by a separate device, such as a stepper indexer, that outputs step and direction signals.
Key Features: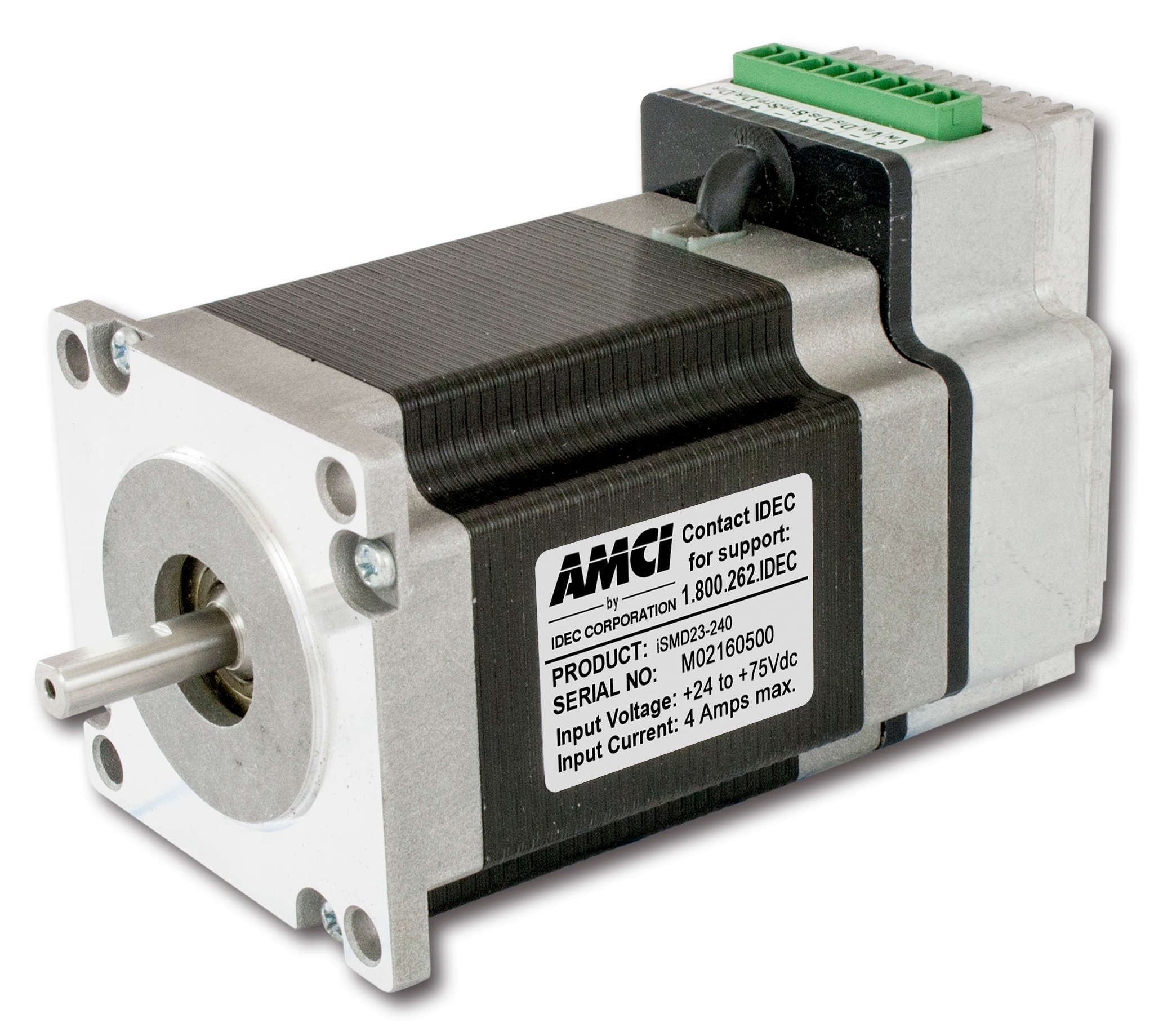 ISMD23-130
Stepper Motor and Drive
Key Features:
\n\t
Stepper motor + drive dynamically matched to optimize performance\/reliability<\/li>\n\t
High-torque
NEMA-frame size 23stepper motor<\/li>\n\t
Powerful 3.4 amp
DC-powered micro stepping drive<\/li>\n\t
Anti-resonance circuitry ensures smooth performance at any speed<\/li>\n\t
Space-saving design simplifies installation with reduced wiring<\/li>\n<\/ul>\n
view details
ISMD23-240
Stepper Motor and Drive
Key Features:
\n\t
Stepper motor + drive dynamically matched to optimize performance\/reliability<\/li>\n\t
High-torque
NEMA-frame size 23stepper motor<\/li>\n\t
Powerful 3.4 amp
DC-powered micro stepping drive<\/li>\n\t
Anti-resonance circuitry ensures smooth performance at any speed<\/li>\n\t
Space-saving design simplifies installation with reduced wiring<\/li>\n<\/ul>\n
view details