Skip to content
Skip to navigation menu
FS1A Series
When you want a straightforward system that's safe, easy-to-use and won't cost an arm and a leg, a SafetyOne FS1A safety controller is the answer!

Unlike a multiple safety relay system, which requires cumbersome wiring and take up too much space, or safety PLCs that can be costly and difficult to program, our safety controllers make it easy to consolidate safety circuits. At the same time they meet safety requirements, save space with minimal wiring and cost customers less money.

SafetyOne can replace up to six safety relay modules with no programming. Easily configure by turning on a dip switch to 1 of 24 pre-defined logic circuits and one module can connect with various IDEC safety and non safety components such as Emergency Stop switches, Interlock Switches, pilot lights, sensors and light curtains. With up to 6 dual channel safety inputs, 4 safety outputs and multiple non safety inputs, monitor, blanking and solenoid drive outputs, SafetyOne can simplify your complete safety and logic circuit.

FS1A is UL listed, TUV rated and CE marked, as well as meets IEC 61508 integrity level 3, ISO 13849-1 performance level e and EN954-1 safety category 4.
Key Features: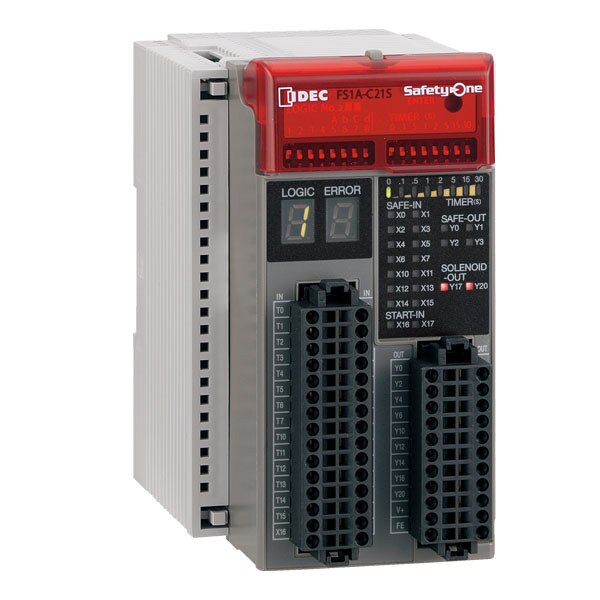 Instruction Sheet
Approvals and Standards
Catalogs & Brochures
CAD Files
Manuals
Instruction Sheet
Approvals and Standards
Catalogs & Brochures
CAD Files
Manuals