Skip to content
Skip to navigation menu
HR6S series
With the expansion of IoT (Internet of Things) at production sites, the need for a visible indication of the status of control equipment is increasing.
HR6S is a microcomputer based safety relay module which supports a wide variety of connections, input devices, and operating modes that add critical diagnostic and status information to the growing number of manufacturing sites relying on this information.
While most relay modules on the market have no remote connectivity options, HR6S safety relay modules can output twenty different indicators of operational status, errors, and alerts. This unique capability enables supervisory control systems and IoT platforms to easily perform visualization, diagnostics, preventative maintenance, and other analytics.
Key Features: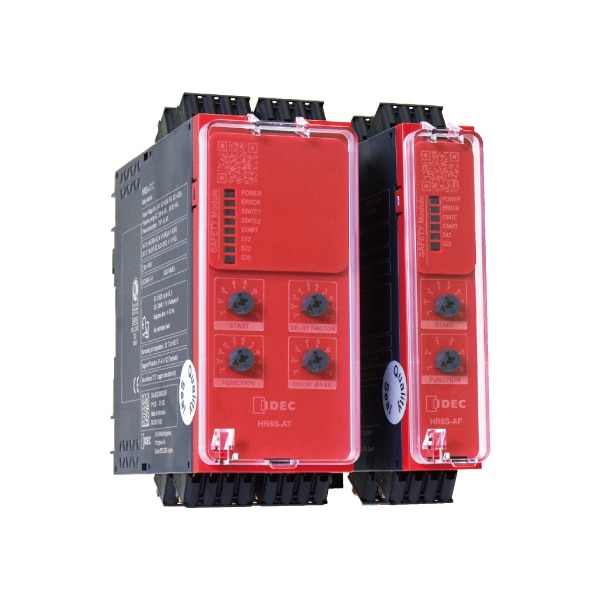 Instruction Sheet
Catalogs & Brochures
Manuals
Instruction Sheet
Catalogs & Brochures
Manuals